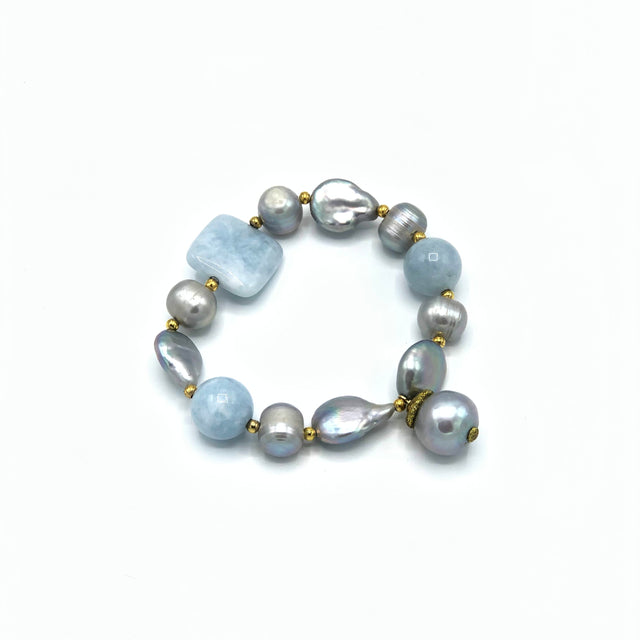 This gorgeous glacier blue-colored charm bracelet is made of angelite beads and pearls. Angelite, also known as Blue Anhydrite or Angel Stone, is a high vibrational crystal stone that symbolizes peace, calmness, harmony, and it is believed to improve spiritual awareness and attract protecting and healing energies from your guardian angels.
This bracelet stretches to fit most wrists. 
You can wear it as single or layer with other styles for a more eclectic look.
Composition: Angelite, Pearl, and Brass 
Made in Italy